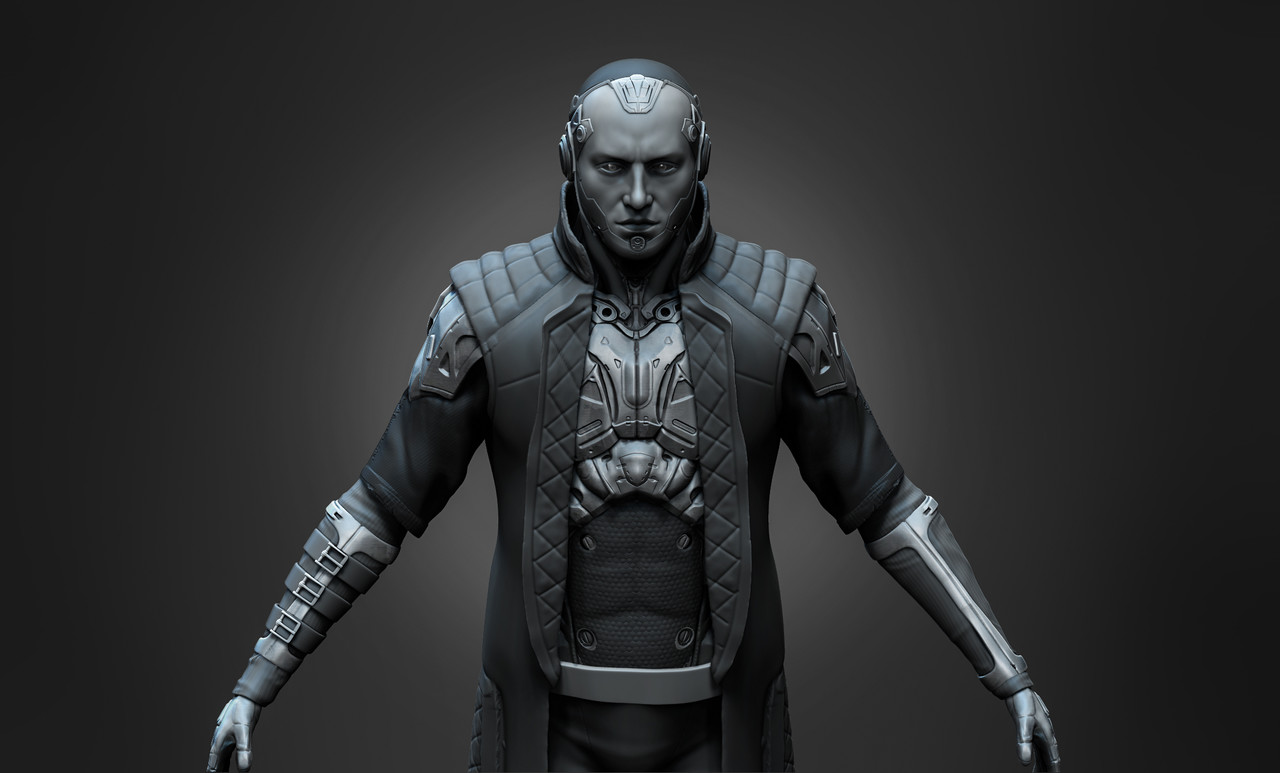 Just finished up a rough block-out for a cyborg-like character.
Block-out was completely done in Zbrush, but will be retopologizing every single part in 3dsmax or Maya, and redoing the cloth parts in Marvelous to get the best results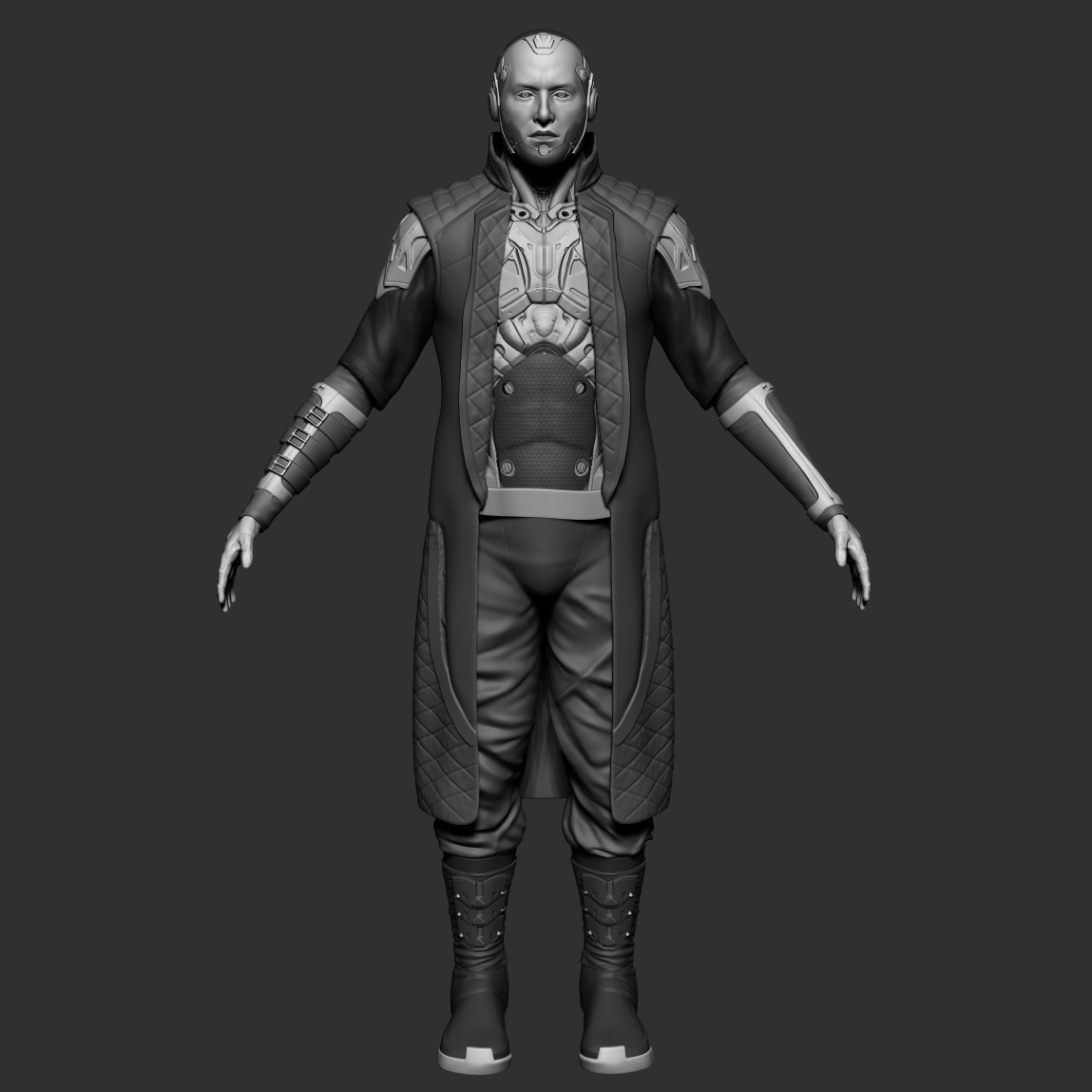 Face is based off of Jensen Ackles (Dean Winchester in Supernatural),  but wasn't going for any sort of perfect likeness.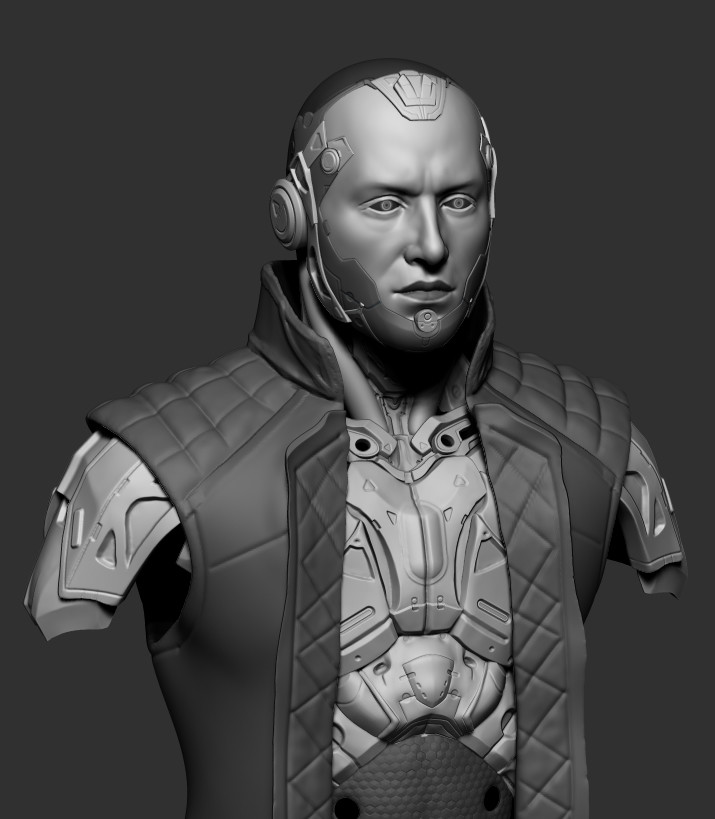 Already retopologized some parts in 3ds Max and did a quick render to see how it would look with some proper reflections and (not final) shaders.